Trakx launches the world's first regulated ESG Crypto Index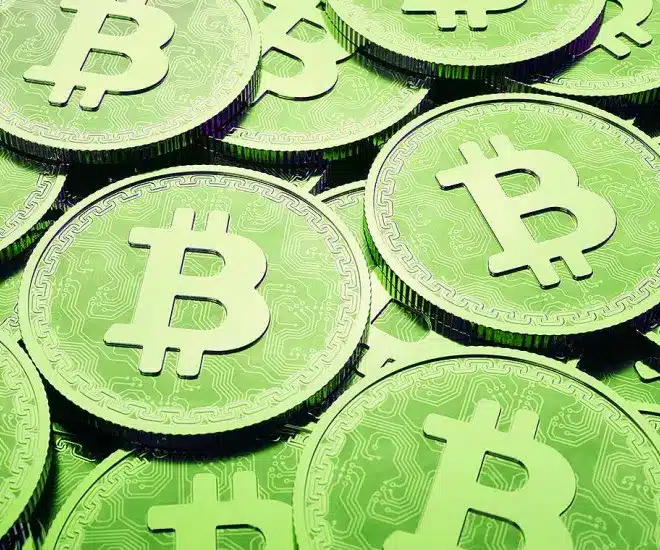 Trakx Unveils World's First Regulated ESG Crypto Index
Paris, [05] April 2023, 10 am CET: Trakx, an emerging global fintech company providing thematic Crypto Tradable Indices ("CTIs"), today announces the launch, in partnership with Vinter, of the Trakx ESG Crypto Index (TRXESG). The index, which invests in crypto assets with a high ESG rating, follows an optimization algorithm and selects protocols that have a high rating in each dimension. The index weights the assets by their current market capitalization up to a 25% cap to promote diversification. Trakx has built the TRXESG to meet the increased demand from ESG-focused investors and is working on the launch of a certificate linked to the Index.
The rating is based on the ESG assessments conducted by Green Crypto Research (GCR), an independent non-profit association that developed the first ESG rating methodology for crypto-assets. The rating follows transparent rules similar to ESG rating in traditional finance. The GCR rules for scoring crypto assets are:
E: The environmental score quantifies the crypto-assets ecological impact. This metric not only refers to the actual energy consumption caused by the mining or validation of crypto-assets, but also the electronic waste and associated awareness and management to reduce emissions.
S: The social score measures the extent to which the blockchain may empower people economically or socially and how evenly assets are distributed. Entry and usage barriers as well as social issues play an important role.
G: In the governance criteria, GCR investigates how transparent, reliable and secure the underlying technology is. GCR assesses whether there are conflicts of interest, security problems or other issues. The Governance criteria represents the combination of behavioural guidelines, principles, and standards.
Jacob Lindberg, CEO of Vinter, comments, "Our successful collaboration with Trakx and Green Crypto Research has resulted in the world's first ESG crypto regulated index. We're excited to once again pioneer a new theme of crypto investment products and to have the continued support from Trakx."
Lionel Rebibo, CEO and founder of Trakx stated, "Ever since its inception, the environmental impact of cryptocurrency has been a topic of intense debate. As digital assets continue to gain importance and relevance worldwide, many of our investors have expressed interest in the ESG side of crypto, leading us to create TRXESG. Through this latest index, we provide our institutional clientele with a secure, transparent, and liquid crypto ESG product, in a regulated and socially minded manner."
Isabel Gehrer, President of GCR, sees the collaboration as an important step towards a sustainable crypto universe: "TRXESG is the first index to address the needs of sustainability-conscious investors in the crypto market. By tapping into this new customer segment, we incentivize all players in the crypto industry to integrate and standardise ESG factors as an integral part of their business model."
About Vinter
Vinter is the leading crypto index provider in Europe, serving the largest asset management firms in the world. Vinter is specialized in reference rates and thematic indexes for asset managers with high demands on quality, service, and innovation. The company is IOSCO compliant and an EU-registered benchmarks administrator.
For more information, please visit www.vinter.co
About Trakx
Trakx is a global fintech company creating new standards for digital asset investments. Through our trading platform, we offer thematic Crypto Tradable Indices (CTIs) and customised solutions, providing sophisticated investors a high degree of compliance, custody and liquidity. Trakx is registered with the French regulator (AMF).
For more information, please visit us online at www.trakx.io
About Green Crypto Research
Green Crypto Research (GCR) is a non-profit association based in Zug, Switzerland, that specialises in evaluating the sustainability of cryptocurrencies. The organisation was founded in May 2021 and developed the world's first ESG rating for crypto-assets. For more information, please visit: www.greencryptoresearch.com